Call us at 617-826-9944 if you need a ride to/from the polls
Election Night Celebration: 7pm at Pearl Street Station Restaurant, 53 Summer Street, Malden
"...Frank Addivinola who has the most to offer Republicans this time around. [...] He holds to some core Republican ideals - he comes down hard against illegal immigration and the overreach of government, especially in its overly burdensome requirements for small businesses. [...] Addivinola was the most sure of himself and articulated his positions well. He also admirably pledged to only serve four terms if elected."
– Waltham News Tribune
"Frank will vote to reduce and eliminate waste and control growth in spending, so our tax monies are spent efficiently. Frank knows firsthand that hard work and commitment are needed to succeed. And he will bring his experience and drive to Congress."
– Helen Hatch, State Committeewoman
"Having known Frank Addivinola for several years, I can tell you that Frank has the skills, the knowledge, and the enthusiasm to be a great Congressman for us. I ask each of you to please support Frank Addivinola for Congress."
– Paul Ronukaitus, State Committeeman
"We need a legislator who can bring resolutions to the fiscal and policy challenges we are now encountering in this country. We must have an individual who will lower our taxes and put into effect a series of real money-saving improvements. I unequivocally know that Frank will bring his extensive experienceand leadership abilities to represent all voters of the Fifth District. The Frank Addivinola I know will always be accessible to his constituents and will pay attention to your ideas and recommendations."
– Joyce Kelly, State Committeewoman
It is time for real leadership on Capitol Hill to bring meaningful reforms to stop the abuse of tax payers' money and break the partisan dead-lock in Congress. Our state and our country are in desperate need of leaders who would bring solutions to the economic and policy challenges we are facing as a nation. In addition to millions of the people out of work, our country has accumulated unprecedented and unsustainable amounts of national debt. We cannot continue to stay on this road any longer and must take meaningful actions to restore fiscal responsibility. Congress has the responsibility to act as a united front to put our hard working citizens back to work so their families will share in prosperity and our communities can stay strong.
Frank will bring his well-rounded practical experience, leadership skills and independent thinking to represent voters of the 5th District and stop the culture of special interests and insider deals on Capitol Hill. When Frank is elected as U.S. Representative, his legislative priorities are to lower tax burdens on individuals and businesses and to implement series of real money-saving reforms to reduce our federal budget deficit and put our economy on the road to growth and prosperity. Frank will bring balance to Congress, come up with effective solutions to our problems and improve the lives of the people of Massachusetts and the nation.
This time you can vote for someone who will represent the people's concerns and will not cater to the demands and pressures financed by special interests groups in Washington D.C. I want to end the culture of partisanship, patronage and favoritism on Capitol Hill.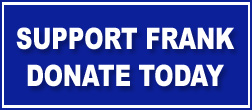 I am the only candidate in this race with the experience and skills necessary to advocate on your behalf in Washington. I am asking for your support in the Special Election in Massachusetts 5th Congressional District.
When you cast your ballot, think about the impact your vote will have on the future of our Commonwealth and families that are struggling to survive in these tough times. I am Frank Addivinola and I'm asking for your vote and will not take your trust and confidence in me for granted. I would be honored to have your support and be able to represent the great people of the 5th District as their next U.S. Representative!
Sincerely,